Rubber Patterned Pulley Lagging

Conveyor Belt when slips cause significant damage to the drive pulley and the belt. Such damages are not only expensive to repair, but also time consuming and cause enormous loss due to down time. The life span of a conveyor system primarily depends on its being suitably equipped for the specific application and the standard of servicing and maintenance. The conveyor systems often have to perform in the most difficult conditions. For example rain and sludge, which cause slippage between the conveyor belt and pulleys because of the friction co-efficient between the two going down very low.
Pulley Laggings, with specially developed rubber materials and their patterned surfaces have proved to be very effective in water shedding, preventing material build up and controlling belt slippage.
MaxFlex offers a comprehensive range of Patterned Sheet Pulley Laggings to suit every conceivable conveyor installation. The Pulley Laggings offered by MaxFlex are produced in different thicknesses, rubber qualities and patterns to ensure selection of the most appropriate type, to suit all application requirements. The Sheet Pulley Laggings offered by MaxFlex come with CN Bonding Layers for better adhesion levels. The profiled patterns on the top surface, in diamond or square embossing improve belt grip and tracking on conveyors, while reducing belt wear. The Sheet Pulley Lagging is available in various grades of rubber, including NR, FRAS and White Nitrile for packaging and hygienic stuff carrying belts.
Benefits:
Easy to install.
Minimum wastage and economically priced.
Reduced adhesive use due to Bonding Layer.
Shorter lead times.
Maintains friction grip under unfavorable drive conditions.
Increased friction coefficient between the pulley and the conveyor belt.
Extremely helpful while running in wet conditions.
Prevents dirt build up in pulleys.
Features:
Gutter less design for cleaner compatibility reduces belt vibration and cleaner chatter for standard applications with minimal slippage.
Applications:
To help eliminate slippage, increase pulley life and to improve production.
Finish Type:  Square and diamond design pulley lagging sheet.
Standard Thickness: 1 mm to 40 mm
Standard Length: 10 Metre, 33 Ft, 11 Yard
Standard Width: 1.2/1.4/1.5 Metre, 48″/54″/60 ".
Ceramic Pulley Lagging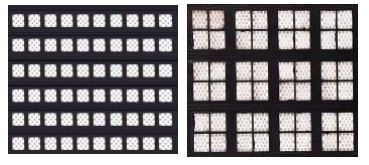 Ceramic Pulley Lagging is designed to provide high levels of drive and wear resistance for conveyor pulleys that operate in medium to heavy duty applications. Typical conditions suited to the use of ceramic lagging include wet and dirty conditions where belt slippage is a problem or high tension applications where the wear life of plain rubber lagging is limited. It is high-grade alumina ceramic tiles — which cover the pulley face and become its drive surface. This creates the highest coefficient of friction available in a lagging material under wet, dry or muddy conditions. Each tile is: "20mm square and surfaced with 13 slightly raised, rounded "buttons" that press into the belt's bottom cover. This proprietary design yields the highest coefficient of friction available in lagging materials basically two to three times higher than rubber. As a result, Ceramic Rubber enables users to avoid over-tensioning belts in search of better traction, which often leads to such maintenance problems as damaged pulleys, shortened bearing life, failed splices and broken belts. Ceramic Lagging for Pulley is offered for installation by chemical bonding with tiles molded with a durable backing material, namely natural rubber. For chemical bonding, the lagging is supplied in standard strips holding rows of tiles. Unlike hot vulcanized lagging it is easy-to-handle. It is also supplied as per size of Pulley to suit easy installation. Ceramic-in-rubber pulley lagging continues to excel in applications where additional wear and higher coefficient of friction is required. Ceramic Lagging ensures continuous system operation and optimum drive traction. Ceramic lagging also efficiently removes the water and dirt that build up under more extreme operating conditions. In applications where ceramic lagging has been determined to be the best solution.
Belt Repair Patches
Repair Patches are used for larger damage repair, it's an ideal material for repair of puncture or gouge damage to the belt.
Due to entrapment of material from large material size or because of wear caused by the skirt rubber or any other variants, the conveyor belts can have cuts and gouges, which result in sustained wear in a certain area. If this is not immediately repaired, the cut or wear can cause damage to the belt. The Patches and Strips are supplied with a Bonding Layer and in protective plastic films. They come with a special feather edge, enabling the Repair/Patch/Strip to merge with the covers of conveyor belts completely.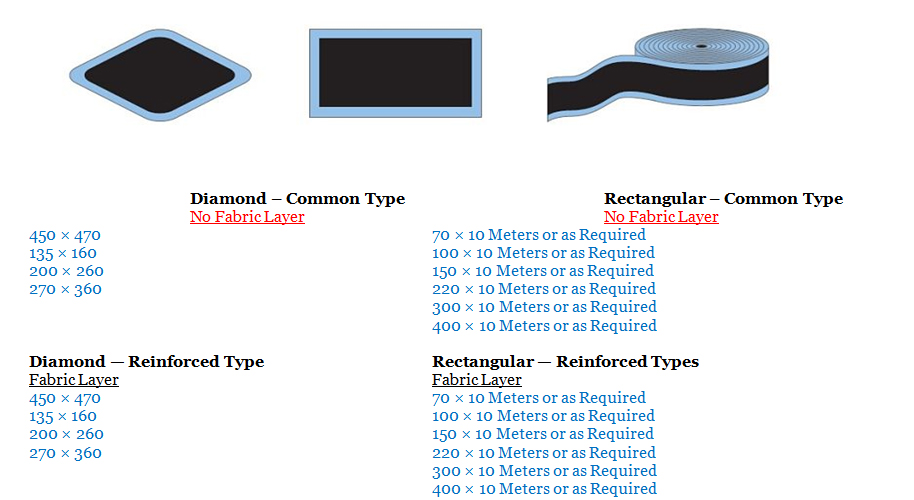 Vulcanizing Solution
We are the leading names engaged in offering Cold & Hot Vulcanizing Services to our clients. These services are rendered by our professionals keeping in mind the exact requirements of clients. By inculcating latest techniques and tools, our experts ensure to render these services within the stipulated time frame. Our offered services are highly demanded in the industry due to their features like result orientation, flexibility and timely execution.
Cold Solution:-
Suitable for chemical (cold) applications Suitable for pulley lagging, conveyor belt splice jointing; any rubber to metal bonding like tank lining, any rubber-to- rubber bonding, any canvas-to-canvas bonding etc.
Suitable for cold chemical applications; Optimum adhesion for tube repairs; Long shelf life.
INSTRUCTIONS FOR USE: Clean the area to be buffed with a suitable solvent Cleaner. Use a low-speed buffer (< 5,000 rpm) to buff the area to be repaired. After the working area has been properly buffed, clean the area with a steel brush to remove any buff particles.
SHELF LIFE: 1-2 years in unopened container from date of manufacture, if stored at 20-30°C and keep away from direct sunlight. Store in a dark, moisture free environment, away from Direct Sunlight; Protect from freezing.
HARDENER To Be Used: 50 ml of Hardener to be used along with 1000 ml of MAXFIX. Once the hardener bottle is opened, it should be consumed completely otherwise the liquid content material can be depolymerised in presence of moisture.
Hot Solution:-
Hot splice HS adhesive is one part cement for hot vulcanized belt splicing. It is designed for use as a tackifying agent for cured to uncured rubber materials Fabric belt cover stock is an uncured rubber for hot vulcanized splicing. It is designed for use as a cover rubber replacement material in splicing fabric conveyor belts. The material is designed to bond to the cured cover rubber in all standard grades for fabric conveyor belt.
FEATURES:-
Enhances vulcanization of belt splices.
Adds building tack to the uncured splice materials and conveyor belt splice.
Brush able consistency for ease of application and good penetration.
HS adhesive can be used over a variety of adhesive systems such as Fabric Primer and Steel Cord Primer. Use of natural rubber (NR), polyisoprene (IR) styrene-butadience (SBR), polybutadiene(BR) polychloroprene i.e. Neoprene (CR) rubber belt splices ·Enhances working life for fabric splices
Improves wear and tearing resistance on conveyor belt splices.
Eliminates surface contamination (normal application ) with double sided poly.
SHELF LIFE: 6 Months in unopened container from date of manufacture, if stored at -20 to +20°C and keep away from direct sunlight. Store in a dark, moisture free environment, away from Direct Sunlight; Protect from freezing.
Impact Bars
Used widely in the bulk handling industry, from quarrying to mining, impact bars are an integral part of Conveyor Belt Support and Spillage Control Systems at conveyor load and transfer points. Impact bars, unlike conveyor rollers, which eventually break or seize and act like a brake, support and absorb the impact of heavy, often sharp material, not the conveyor belt; the low friction polyethylene surface allows the conveyor belt to continue moving freely, preventing unnecessary damage to the conveyor belt or drive motor. Easy to fit, with no moving parts, impact bars can be individually replaced, improve the working environment through reduced noise and offer a relatively quick return on investment; when you consider the cost of lost production through downtime, repairing or replacing conveyor belts and ongoing spillage clean up costs.
Salient Features:
Manufactured from a combination of impact absorbing rubber, aluminum and 10mm low friction UHMW polyethylene (Green).
Robust and Highly Impact Resistant.
Easy to fit/replace.
Excellent wear life/maintenance free.
T-slot protected fixing arrangement.
Standard 1240mm (49") and 1500mm (59") long x 100mm (4") wide.
Available in 55mm (2 1/8") and 75mm (3") high.
Anti-static, fire retardant model available to order – for underground and offshore applications.
Fire retardant/anti-static grade rubber and UHMW polyethylene (black).
Non-sparking galvanized steel T-slot.
Anti-corrosive stainless steel T-bolts, nuts and washers.